A roomy and comfortable size for all outings.
Whether you're going near or far, there are dozens of things to prepare when leaving the house with a baby.With a bag this size, you don't need to worry about picking and choosing what to take.21.5 x 15 inch (55 x 38 cm) large size helps packing for baby a breeze.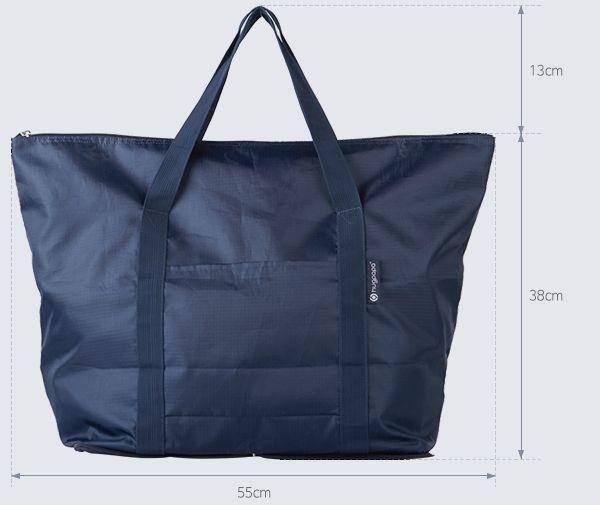 Light enough to use anytime, anywhere.
Simple, lightweight design makes it easy to carry around anytime, anywhereUse it as a diaper bag, travel bag, shopping bag, and more.The bag features a special sleeve for securing to luggage handles, making it perfect for travel.

Foldable design makes it easy to store.
Can be folded and enclosed with a zipper for easy storage.Pack it as a supplementary bag for big trips and use it on your trip home.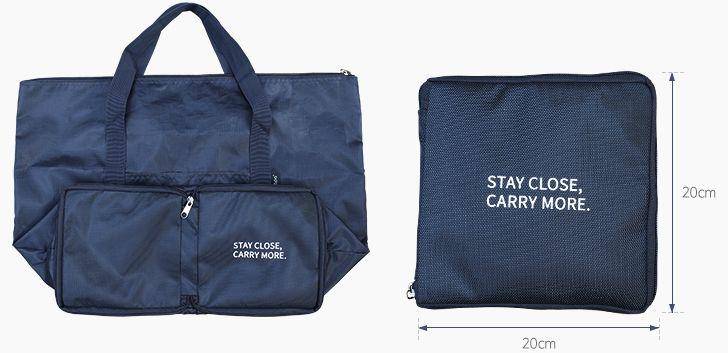 Shipped in a recyclable transparent poly-zip bag